Professional Photographer, Annie Papazian specializes in capturing memories that last a Lifetime. Her company Lifetime Photos, has established itself as a leader in the Wedding had Special Event Photography industry since 1987. Annie is proud to have been trusted with creating lasting memories for couples and their families in Montreal, Toronto, Ottawa and surrounding areas as well as travelling for destination weddings abroad. Her versatility, experience and warm personality has made her the sought-after first choice for many large corporations and community organizations who wish to create that first impression with style and quality. Her eye for detail is exceptional and provides her clients images they will enjoy throughout their Lifetime, and for generations to come.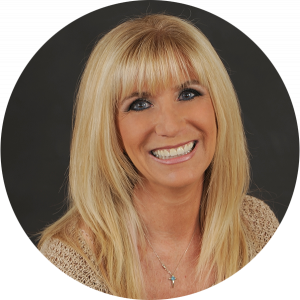 My early days
My fondest and earliest memory of my passion for the art of photography was at the age of eight. When I was a teenager however, and my Dad asked me what my plans were for my life, I told him: Photography. I'll never forget as he shook his head and said, "what's the difference between that and selling cigars or cigarette in a bar?" He was a man whom I admired very much and wanted him to feel pride for my future. So, I followed his recommendation and wishes, and completed my schooling. I loved helping people therefore I studied Special Care Counseling at Vanier College. I was hired by Montreal Children's Hospital's Emergency Psychiatric ward where I completed my third year stage. The position was the graveyard shift with little to do, so I continued my education and attended Concordia University in Phycology and Education…. University by day, and studied by night!
Family and Living my Passion
In 1987 I married my high school sweetheart and was soon expecting our first child. The thought of leaving him in anyone else's care made me feel sick! My husband, and soul mate encouraged me to follow my heart, & passion, and pursue a career in the field that brought an abundance of joy to my world. I returned to my love for Photography, which was a perfect fit for this time in my life. Helping people was still so important to me, so I felt fortunate to have the opportunity to do so and work in the field I loved. My company, Lifetime Photography was born, and word-of-mouth spread about my services beyond belief, throughout the West Island of Montreal where my home-based Studio was, and still is located. Working from home satisfied my desire for my photography and motherhood, allowing me to remain very active in the lives of my three amazing and accomplished children.
I soon found myself having to hire another Photographer as my client base grew beyond the wedding and special event market. I became known for a non-traditional, natural and fun approach of shooting. My expanding portfolio included stylized studio work, large corporate and vast community clientele, as well as high profile fundraising Galas and Events. I, along with my team, was actively covering over 200 events annually. I also proudly contributed services to many causes that were important to me and to our family. I bring passion and enthusiasm to my images and an understanding of the "language" that is conveyed to me through the lens of my cameras by my subjects. Images are a timeless reminder of a single and important moment in time; a lasting memory to enjoy throughout a lifetime, and for generations to come.
And the beat goes on….
Still happily married to my high school sweetheart, I am blessed to live a life that I consider blissful. Over the years I have developed my skills through industry Workshops and Seminars and still enjoy photographing weddings and events in the same way I always have throughout my career. I've been fortunate to travel around the world capturing amazing memories for many people. I still remember that day as a young girl, when I knew I wanted to create artful images through the lens a camera and feel grateful to God for having provided me with the opportunity to do so.